May 23, 2013, 07:08:59 AM
Uploaded with
ImageShack.us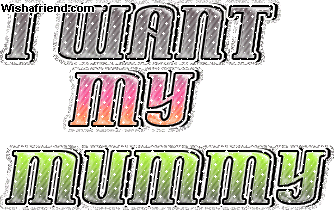 Glitter Graphics
,
Mother Glitter Graphics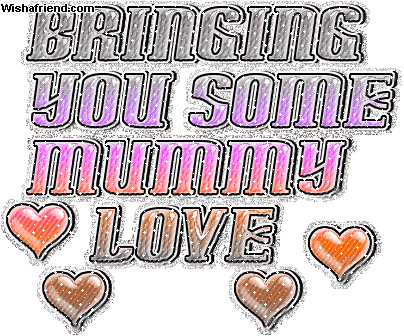 Glitter Graphics
,
Mother Glitter Graphics
Layout by
CoolChaser
Summary - • » мσтнєя(мαα) « •




Offline

Name:

• » мσтнєя(мαα) « •

Posts:

12 (0.012 per day)

Position:

Choocha/Choochi




Age:

N/A

Date Registered:

August 29, 2010, 04:16:25 AM

Last Active:

May 13, 2012, 02:29:20 AM

Love Status:

Single / Talaashi Wich




Contact Me :)

hidden

Facebook Profile:




I haven't added my buddies yet.






About Me

What Is a Mother?
A mother is someone to shelter and guide us,
To love us, whatever we do,
With a warm understanding and infinite patience,
And wonderful gentleness, too.

How often a mother means swift reassurance
In soothing our small, childish fears,
How tenderly mothers watch over their children
And treasure them all through the years!

The heart of a mother is full of forgiveness
For any mistake, big or small,
And generous always in helping her family
Whose needs she has placed above all.

A mother can utter a word of compassion
And make all our cares fall away,
She can brighten a home with the sound of her laughter
And make life delightful and gay.

A mother possesses incredible wisdom
And wonderful insight and skill -
In each human heart is that one special corner
Which only a mother can fill!Moms and Daughters
You can see it in their eyes,
in tender hugs and long good-byes,
a love that only moms and daughters know.

You can see it in their smiles,
through passing years and changing styles,
a friendship that continually seems to grow.

You can see it in their lives,
the joy each one of them derives,
in just knowing that the other one is there...

To care and to understand,
lend an ear or hold a hand,
and to celebrate the memories they share. A MOTHER'S LOVE

A Mother's love is something
that no on can explain,
It is made of deep devotion
and of sacrifice and pain,
It is endless and unselfish
and enduring come what may
For nothing can destroy it
or take that love away . . .
It is patient and forgiving
when all others are forsaking,
And it never fails or falters
even though the heart is breaking . . .
It believes beyond believing
when the world around condemns,
And it glows with all the beauty
of the rarest, brightest gems . . .
It is far beyond defining,
it defies all explanation,
And it still remains a secret
like the mysteries of creation . . .
A many splendoured miracle
man cannot understand
And another wondrous evidence
of God's tender guiding hand.
Without You
Mom, without you, there would be no me.
Your love, your attention, your guidance,
have made me who I am.
Without you, I would be lost,
wandering aimlessly,
without direction or purpose.
You showed me the way
to serve, to accomplish, to persevere.
Without you, there would be an empty space
I could never fill, no matter how I tried.
Instead, because of you,
I have joy, contentment, satisfaction and peace.
Thank you, mom.
I have always loved you
and I always will. What "Mother" Means
"Mother" is such a simple word,
But to me there's meaning seldom heard.
For everything I am today,
My mother's love showed me the way.
I'll love my mother all my days,
For enriching my life in so many ways.
She set me straight and then set me free,
And that's what the word "mother" means to me.
Thanks for being a wonderful mother, Mom!





My Interests

My Media




Signature:

---

Tohar::

0

Local Time:

May 23, 2013, 07:08:58 AM




My PJ Facebook

Note: These messages will appear on the frontpage!

Loading...

If it does not load, use

this

.



Comments
---
---
---
---
---
---